Goodwood 1997 (part 3)
Pictorial report
Continued from part 1 and part 2.

Former world champions: Jackie Stewart (with cap and wife Helen) chatting with Troy Rogers, probably about the 2J which Stewart once drove. Right: Phil Hill with Hall and Rogers.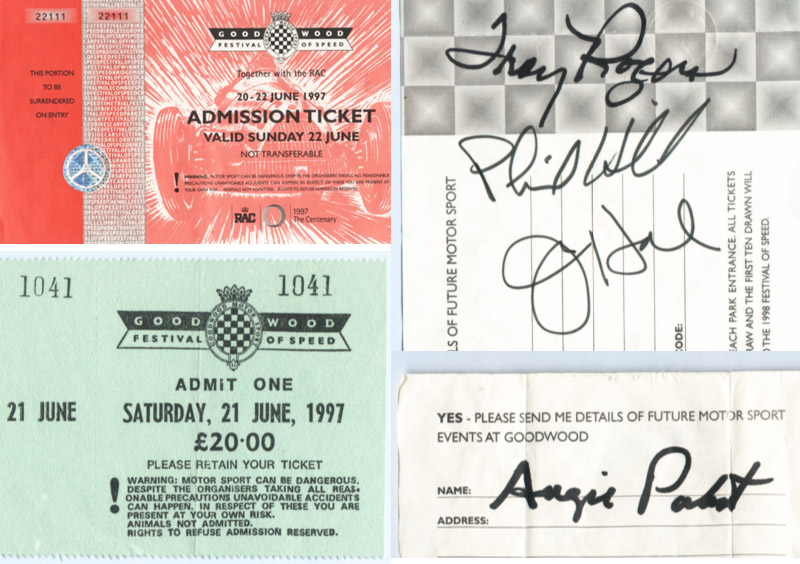 Festival tickets and signatures of Troy Rogers, Phil Hill, Jim Hall and Augie Pabst.